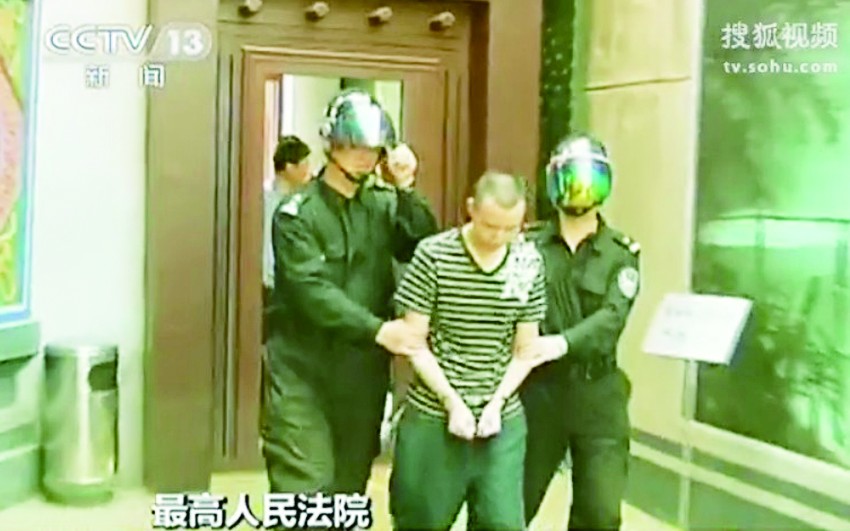 June 4th is a sensitive date for most Chinese people. It was remembered because 22 years ago the belief of democracy was completely trampled on. However, 22 years later, violence seems to have been the protector of democracy. In the morning of June 4th, 2011, Yao Jiaxin, the college student who stabbed a young mother to death in order to cover up a hit-and-run accident, was executed death penalty.
Death penalty might be appropriate punishment for Yao and his huge mistake. It was considered the victory of public opinion. Such kind of "democracy" satisfies the "downtrodden." But at the same time, we cannot neglect the indifference behind the so-called democracy. In the morning of the execution day, Yao's father updated his micro-blog: "I cannot see my son right before the execution" "it was not allowed to even get my son's body back after the execution. I can only wait for the ashes…" In China, it extremely hurts his or her family members if a person "died without remains," especially in traditional Chinese families.
From my point of view, democracy should work strongly as a system to protect the rights and interests of most people. It should be standardized by laws and regulations and thus get strongly enforced. While most Chinese people, including many government officials, understand democracy as "advocacy of the people." In order to appease the public outrage, Yao was given the capital punishment, the heaviest penalty a person can get. But the "mobs" think it's not enough. They want to enjoy being empowered and "taste good to the last drop". Thus, as extension of the death penalty, Yao's parents were deprived the right to see their son for the last sight and get his body back after the execution. From this case, we do have a reason to expect that public opinion will bring horrible impact if it's utilized by people with negative intentions. Because we have witnessed how the power of public opinion even overrode on laws. It seemed that laws and regulations could be neglected if the public think it's the right thing to do. Such unconstrained democracy, I think, is violent.
Today, such violent democracy punished the murder.
Tomorrow, will the violence murder innocent people?
————————————————–
死不见尸的药家鑫:暴力的民主
6月4日,一个对于中国人来说敏感的日期。22年前,它因为以暴力践踏了民主而为人所铭记,而22年后,暴力似乎成为了民主的保护者:2011年6月4日早晨,"八刀案"犯罪者药家鑫被执行死刑。
对于药家鑫曾经犯下的错误而言,死刑是一种合理的惩罚,是人民呼声的胜利,是令受害的穷人满足的民主;但是药家鑫父亲当天更新的微博,让我们看到了这民主背后的冷漠:他写道,"执行死刑前想见最后一面而不能";"死刑后想收尸也不允许,只通知等着领骨灰"。死不见尸,对于传统的中国人而言,是相当大的伤害。
在我看来,民主应当是一个可以强有力地保障绝大多数人的正当利益的体制,由法律规范,由强制力量保证执行;而大多数中国人,包括很多政府官员,理解的民主,则是"人民的呼声"。为了平息人民的愤怒,药家鑫被给予了量刑范围内的极刑;作为这种妥协的延伸,药家鑫的家人甚至被剥夺了最后一面和收尸的权利。尽管在这个案件里,民意没有显示出它愚昧和容易被诱导的一面,但是我似乎可以预见,当民意被人利用时,它会产生多么可怕的力量。因为这种力量甚至能凌驾法律之上,只要合情合理,那么"合法"也成为了一个不必要的条件。这样不受约束的民主,我认为是一种暴力的民主。
今天,这种暴力的民主让杀人犯伏法;
明天,这种暴力的民主会不会害死无辜的人?